Printed from: http://petersburgcity.com/news/city/2010/10/21/PortA_SPB_211010/
City news, 21.10.2010 21:18
Antwerp Port organises St Petersburg breakbulk forum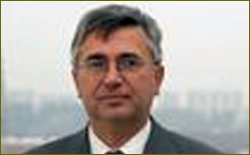 The city's main industries are high-tech engineering and metalworking; together these two sectors account for 42 percent of the city's production volume and half of its employment.
Last year, the total volume of freight carried between Antwerp and Russia came to nine million tonnes. Around 60 percent of the total is carried between Antwerp and the Baltic coast of Russia, making this region the fifth most important for the port of Antwerp.
Attending the forum were Eddy Bruyninckx, CEO of Antwerp Port Authority, and Captain Parinov, chairman of the port of St Petersburg. This is the second time that Antwerp Port Authority has organised such a breakbulk forum; the first was held in London earlier this year.
News source: Heavy Lift