Printed from: http://petersburgcity.com/news/city/2012/01/07/Ortodox_Ch_070112/
City news, 07.01.2012 05:08
Mass celebrations of Orthodox Christmas begin in Russia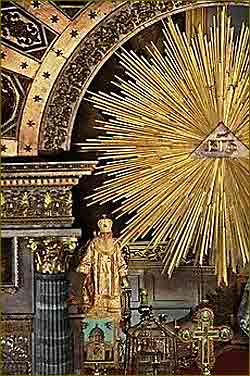 Russian Orthodox believers flocked to churches on Saturday to attend Christmas service.
The head of the Russian Orthodox Church, Patriarch Kirill, called on the believers to always help the needy and to withstand "the cult of hasty lucre" during the Christmas service he conducted at the Cathedral of Christ the Savior.
Russian President Dmitry Medvedev attended the Divine Liturgy at the Cathedral of Christ the Savior along with his wife Svetlana.
Medvedev also sent a Christmas greeting to the nation via his Twitter account.
"I congratulate all those celebrating Christmas today! I wish you jolly Christmas holidays!" he said in his Twitter account.
Russian Prime Minister Vladimir Putin attended Christmas service in the Transfiguration Cathedral in St. Petersburg.
The Russian, Jerusalem, Serbian and Georgian Orthodox churches, Athos monasteries, some Catholics and some Protestants celebrate Christmas on January 7 in line with the Julian calendar, while Roman Catholics, Lutherans, Anglicans and some Orthodox churches celebrate the feast on December 25.
News source: RIA Novosti