Printed from: http://petersburgcity.com/news/city/2012/01/27/Mikhail-Piotrovsky_270112/
City news, 27.01.2012 23:55
Hermitage director turns down seat in Russian parliament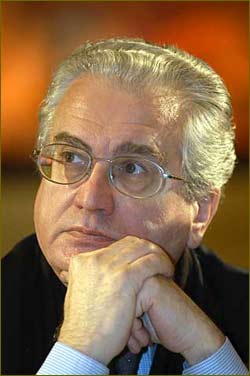 Piotrovsky says he must focus on 250th anniversary of the museum
Mikhail Piotrovsky, the director of the State Hermitage Museum in St Petersburg, has turned down a seat in the State Duma, or lower house of parliament, representing Vladimir Putin's United Russia party.
Piotrovsky was listed at number two in a group of public figures topping United Russia's St Petersburg election list. The party regularly nominates celebrities such as athletes and actors with no formal political connections, although many who are elected subsequently turn down their seats.
Despite widespread dissatisfaction with the integrity of the Russian election in December, Piotrovsky said the decision was not political. "Preparations for the 250th anniversary of the Hermitage and work in the State Duma are things that cannot be combined," he is reported to have told reporters at a news conference, adding that museum staff had petitioned him not to take the seat.
In 2014, the Hermitage celebrates the 250th anniversary of its founding by Catherine the Great.
News source: theartnewspaper.com