Warning: current() expects parameter 1 to be array, null given in /home/webs/city.air.spb.ru/system/advert.robo on line 24
News at PetersburgCity.com


City news

Business news

Culture news
---
Hot topics


Visa Support

"Stars of the White


Nights" Festival

"Day of the City"


program
---
Popular search words this week

---
Warning: current() expects parameter 1 to be array, null given in /home/webs/city.air.spb.ru/system/advert.robo on line 24

City news
Ship traffic via Ń-2 of Flood Protection Barrier in St.Petersburg suspended till May 8, 2014
03.28.2014 15:39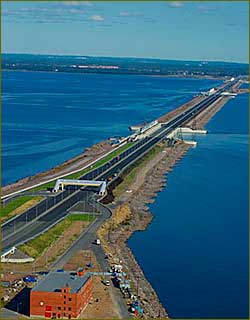 Ship traffic via the Navigation Structure Ń-2 of the Flood Protection Barrier (FPB) in Saint-Petersburg has been suspended on March 27 till May 8 because of the scheduled maintenance works, says the press center of Directorate for the Flood Protection Barrier of Russia's Regional Development Ministry.
During this period, the vertical steel gate will be in lifted position.
So, the traffic via this navigation structure will be closed during the entire maintenance period as it was approved with the Administration of seaport Big Port St. Petersburg.
News source: PortNews


Print this news
---
City news archive for 28 March' 2014.
City news archive for March' 2014.
City news archive for 2014 year.

Culture news archive
March' 2014
Su
Mo
Tu
We
Th
Fr
Sa
1
2
3
4
5
6
7
8
9
10
11
12
13
14
15
16
17
18
19
20
21
22
23
24
25
26
27
28
29
30
31
Archive for 2014 year
---