Printed from: http://petersburgcity.com/news/city/2015/08/10/Spb_seafestival_100815/
City news, 10.08.2015 14:12
St. Petersburg international sea festival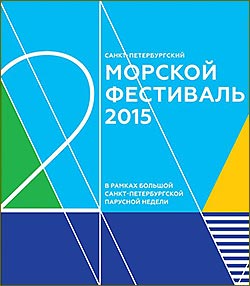 On August 15 and 16 from 10.00 till 21.30 will pass the St. Petersburg international sea festival in the Peter and Paul Fortress - the central event of Big St. Petersburg sailing week.
The St. Petersburg international sea festival is the bright thematic holiday for all family devoted to the city living by the sea. In days of the Festival guests will be able to admire big sailing vessels and fast sailing yachts, to participate in an adventure game, to communicate to old salts, to look at an art exhibition, to see a sailing vessel boarding pirates, to listen to live music performed by famous actors.
For children interesting contests and master classes where will teach to set sail will be staged, to knit sea knots and to weave on the weaving loom. Besides, each child will be able to try out as the yachtsman on the exercise machine of Academy of sailing – the yacht of the class "Optimist".
Sailing vessels will come to the Festival: marselny schooner of "Lady Li", brig "Triumph", schooner "Hope", fishkuter of "Lukull", steam wheel boat "Rusich", Fate yacht and sports Sportboat yachts of the class SB20. And those who wants to become a yachtsman, will be able to learn everything about training at sailing schools for adults and children. Within a holiday will pass the Musical festival "Sea music festival" where the well-known musicians will act: Pyotr Nalich & MKPN group (Moscow), Vladimir Rekshan and St. Petersburg Group (SPb), Prepinaki Group (SPb), Changito (Cuba), "Ska Jazz Review" (SPb), "Markscheider Kunst" (SPb), Zhenya Lyubich (SPb), Shanti-hor of a sailing vessel "World" (Rossiya/UK/USA).
Entrance of the Festival free.
Organizers: The St. Petersburg sailing union and Yacht-club of St. Petersburg with assistance of Committee on culture of St. Petersburg.
News source: Administration of St. Petersburg