Culture news
Lydia Lunch, the star of the underground culture of the 80's, will give a concert in Red Club
03.09.2004 12:43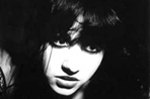 On March 13 Red Club presents the performance of one of the most scandalous stars of the underground culture of the 80's, an American punk singer Lydia Lunch. It is her first visit to Saint-Petersburg. One of her first music experiments was a project Teenage Jesus. After leaving it Lydia organized the Beirut Slump band but she left it straight after releasing the first single. The next attempt of band work was the Funk-inflected 8 Eyed Spy band. Lunch pinned with it a lot of hopes and put much effort into its development but because of a bass player George Scott's death the band also fell to pieces.
Lydia decided to put all her efforts into her vocal career, noted for frequent and various cooperation with different musicians and popularization of confrontation nihilism. She can be considered the teacher of the modern porno-rap queen Peaches as well as a whole galaxy of sexually aggressive electro-clesh stars.
His solo debut was Queen of Siam (1980) and after her album 13.13 (1982) that was released together with ex-members of Weirdos, Lunch started active cooperation with all who were approachable for her: with Birthday Party in EP The Agony Is the Ecstasy, as well as with Einsturzende Neubauten, Die Haut, Sort Sol, Swans' Michael Gira, and members of Sonic Youth.
In 1985 Lydia founded her own music recording label Widowspeak that proclaimed about itself with a new EP The Uncensored Lydia Lunch and re-releasing a lot of early releases including a double disk – retrospective Hysteria (1986).
Her next experiment was her first but not the last project with Jim "Foetus" Thirlwell. The dick was released under the name of "Honeymoon" (1987). Lunch also released EP Stinkfist under the name of Clint Ruin Tirlvell In 1989. In the same year she worked with Sonic Yourth's bass player Kim Gordon in a noisy roch-band Harry Crews – founded for recording only one album, Naked in Garden Hills. In the early 90s Lydia started developing her career as an actress acting in underground films. Lunch also got fond spoken genre: a triple disk with the retrospective of the results of the passion Crimes Against Nature was released in 1993. Lydia still goes on her activity in all directions: a lot of releases on Widowspeal have become rather popular and were re-released by other independent labels in the middle of the 90's.
News source: www.peterout.ru


Print this news
---
Culture news archive for 09 March' 2004.
Culture news archive for March' 2004.
Culture news archive for 2004 year.