Culture news
Feeling the pulse at bean restaurant
08.23.2004 13:28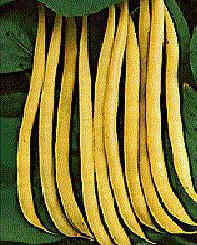 ST PETERSBURG TIMES
By Angelina Davydova
SPECIAL TO THE ST. PETERSBURG TIMES
Fasol, with its low large windows, allowing those passing by to peep in and see those eating, has been attracting our attention since ealier this summer when it opened on Gorokhovaya Ulitsa. A few steps down, through wide transparent doors (don't miss the decorative grains and pulses scattered in-between the glass surfaces - it's part of the design scheme), and a friendly greeter explains that there aren't many tables to choose from (encouragingly the place is busy on a Sunday evening). In spite of my eternal desire to sit by the window and look outside, my companion spots an "alcove" - almost an extra room with a table for four, at which we sit next to each other like schoolchildren and overlook one of Fasol's four halls with great interest, with every coming waitress being met by us as if by administrators at a reception desk in a government office or something or the kind. But in a strange reversal of the scene it isn't she who asks for a piece of good advice, or a stamp, or a signature, but vice versa.
Fasol attracts a fashionable downtown clientele, along with some foreign guests (to which the staff pays particular attention - for example, as soon as three Spanish tourists come in, music suddenly changes to flamenco), with most visitors speaking quite loudly. All four halls are smoking areas.
The whole place is decorated with modern but rustic lime-washed fittings, gray wooden panels, suspended ceilings, and it is well-lit with soft lighting. The "alcove" has three mirrors hanging from the ceiling, obviously to create an illusion of spaciousness.
Coming to a place named after a kind of crop, you expect it to be widely represented in the café's menu. This is not the case with Fasol (which means "beans" in Russian). In spite of the paper place setting, featuring the witty slogan fasol nagorokhovoi, meaning "beans on Gorokh ('pea') Street," we only found two salads containing beans, two versions of buckwheat-based dishes, and some rice dishes (even though the menu has its separate section, for "pasta and crops").
For a starter, I chose the Caesar salad with grilled prawns (170 rubles, $5.80), and my companion chose the Tuna salad with Kenyan beans, tomatoes, potatoes, lettuce and anchovies in olive-balsamic dressing (130 rubles, $4.48). While I happily enjoyed my salad (paying particular gastronomic attention to the giant prawns), my companion was slightly dissatisfied with the presence of radish in his salad, which, to his taste, had nothing to do with the rest of the ingredients. Following these light starters, my companion ordered a cold meat borshch (70 rubles, $2.40), while I decided to go straight ahead with the main course. My rastomlennaya (stewed) duck with vegetables and red bilberries (185 rubles, $6.37) came as a miserable looking, obviously over-fried duck, quite heavy and rough, with some onions and carrots. Although quite tasty on the inside, there was generally not much meat - a fact, which left me lamenting the absence of garnish. My companion chose chicken wings in a sweet and sour sauce with sesame seeds (130 rubles, $4.48) and fried potatoes with chanterelles (85 rubles, $2.90). The chicken wings also appeared to be over-fried and too sweet, and the potatoes were not that crispy and rather dull. A good thing to say about this poultry experience is that we were both offered bowls with water and a slice of lemon for washing our hands.
Maybe it was a mistake to choose both of our dishes from the so-called "dishes on frying-pan" section, and not from the "grilled dishes" one. Most main courses vary from 120 ($4.10) to 280 rubles ($9.65), with quite an unexpectedly generous selection of mushrooms, coming both as an accompaniment to the dishes and as garnishes.
Enjoying "home-made" red wine (150 ml for 70 rubles, $2.40), and a Margarita (140 rubles, $4.80), we didn't rush to dessert (ranging from 70 to 90 rubles, $2.40 to $3.10), especially since our waitress was not hurrying us. In the end, we decided on cheesecake with raspberry sauce which comes warm and fresh, and a highly recommended "poppy parfait" - a frozen mixture of ice-cream, cream and poppy seeds with a sweet mint sauce.
Such a sweet ending had a remarkable coda - while eating at Fasol, we missed two heavy rains and were exposed to the wet brightness of rainbow over Canal Griboyedov.
Fasol, 17 Gorokhovaya Ulitsa. Tel. 117-0907. www.fasolcafe.ru . Open daily through midnight (kitchen closes at 11.30 p.m.). Menu in Russian and English. Visa and Mastercard accepted. Dinner for two with alcohol 1335 rubles ($46).
News source: times.spb.ru


Print this news
---
Culture news archive for 23 August' 2004.
Culture news archive for August' 2004.
Culture news archive for 2004 year.