Printed from: http://petersburgcity.com/news/culture/2006/02/20/hermitage/
Culture news, 20.02.2006 15:15
"Musical Hermitage" Festival is Dedicated to Mozart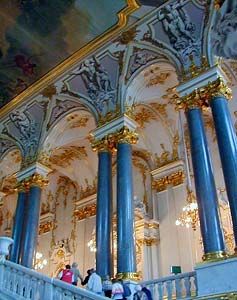 On the 20th of February the III international festival "Musical Hermitage" "Mozart XXI" was held Hermitage museum. It was started by an orchestra of State Hermitage conducted by Jancarlo di Lorenzo (Italy).
During the festival musicians from Russian, Italy, France Switzerland, Greece, Lithuania, Japan. Compositions of Mozart, Beethoven, Gaidn, Ravel, Chopin and many others will be performed.
Concerts will be held in the Hermitage theatre and in the State Chapel.
News source: www.rosbalt.ru