Culture news
Big in Japan
08.11.2006 12:28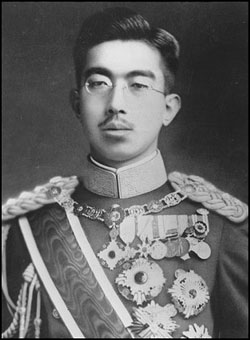 By Galina Stolyarova
Staff Writer
A film made in St. Petersburg about Emperor Hirohito is a hit in Japan.
Alexander Sokurov's 2005 film "The Sun," which tells the story of Japanese emperor Hirohito awaiting trial for crimes committed during World War II, premiered in Tokyo last Saturday.
The film, which is running in a limited number of cinemas, has garnered huge interest among the Japanese, whose filmmakers rarely touch on the biographies of the country's rulers.
The sensitive subject is no longer taboo but directors approach it with caution and reverence.
The film, which takes place in Tokyo in 1945, is the third part in Sokurov's tetralogy of movies about 20th century dictators. As with Hitler in 1999's "Moloch" and Lenin in 2001's "Taurus," Sokurov portrays the Japanese emperor during a time of crisis.
"The Sun" had its international premiere at the Berlin International Film Festival in February 2005.
Emperor Hirohito, played in the film by Japanese actor Issei Ogata, reigned from 1926 to 1989 and the first decades of his rule were characterized by rapid militarization and agressive external politics, which eventually led to war with China in 1931.
The military elite dominated the government, and the country escalated World War II by attacking Pearl Harbor.
After Japan's capitulation in 1945, Hirohito, who was frequently accused of war crimes, remained in power as a constitutional monarch according to an agreement with the Americans. As part of the bargain, Hirohito publicly renounced his divine status and declared his own mortality in 1946.
Sokurov's goal in his series is to reveal the human side of tyrants as they face their own mortality.
"It is very often that the audience sees an ulterior motive behind my films — suggesting that my real goal is to show an inevitable punishment coming in various forms, but this is not fair," Sokurov told The St. Petersburg Times in an interview before the premiere last year.
"I sympathize with my characters deeply, and don't feel vindictive when filming them. I am trying to understand what was behind their actions and what emotions led them into totalitarianism."
Yoshiko Arakawa, who teaches Japanese at the Oriental Faculty of the St. Petersburg State University, says she welcomed Sokurov's film.
"I belong to a generation that did not see the deified emperor, and therefore I was able to perceive Hirohito as a human being," Arakawa said.
"In the film, I took the emperor naturally, as a mortal individual, as a reserved, reflexive, tongue-tied Japanese man, in a state of a deep distress. If my grandmother saw the film, she would probably have felt differently."
"In a way, my father was a bit like that: he was not very sociable, often lost in thought and did not talk very much," Arakawa added.
St. Petersburg actor Leonid Mozgovoi has starred in a number of Sokurov's films and played Lenin in "Taurus" and Hitler in "Moloch." Mozgovoi believes one of Sokurov's strongest points as a filmmaker is his solid understanding of the human soul.
"All of us, consciously or unconsciously, have done harm to other people," the actor said. "We were being unfair. Almost everyone knows what guilt and shame feel like, and so do I. And I called upon these very feelings when I was working on the roles of tyrants."
"The Sun" has premiered in Japan during a time when, each year, controversy flares over the Yasukuni shrine in Tokyo, a burial site for those killed during World War II. Every summer during the Mitama Matsumi (The Soul Festival), the annual event to commemorate the 2.5 million dead, divisions over Japan's role in World War II are exposed.
The film's Japanese distributor delayed the release of "The Sun" because of fears that conservatives would protest at the portrayal of the Hirohito and the royal family, the BBC reported.
"People were really worried about the chance of violence from right wing groups, so companies were fearful of buying the rights," said Michio Koshikawa, head of distribution firm Slow Learner Ltd.
"But I think the movie will be a good chance to discuss the whole issue of Emperor Hirohito," he said. "Being able to talk freely about Emperor Hirohito would show that things in Japan have finally normalized."
Arakawa said, "Considering this context, it would have been much more difficult for a Japanese filmmaker to produce a film about Hirohito. I think Sokurov's film is very good: quiet and meditative. I enjoyed it."
News source: times.spb.ru


Print this news
---
Culture news archive for 11 August' 2006.
Culture news archive for August' 2006.
Culture news archive for 2006 year.