Culture news
Russian museums react to criticism
08.16.2006 14:19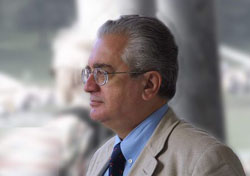 A national association of Russian museum workers bristled at criticism that followed the theft of $5 million worth of artworks from the famed Hermitage, accusing critics of trying to hand state museums to private hands.
The Union of Museums of Russia protested what it described as an attempt to use the theft of 221 objects from the St. Petersburg institution to push the government to privatize national museums.
"We consider it intolerable to use the tragic incident at one of the world's biggest museums as a reason to discredit the entire museum community," the museum union said Tuesday in a statement issued at the end of a two-day meeting in St. Petersburg.
"The witch hunt being waged now against all museums in the country may only have one goal: sweep away the last remaining obstacles on the path of privatization of our cultural heritage," the union said.
The thefts at the famous Russian museum located in the former Winter Palace of the Russian imperial family has underscored the funding crisis that has plagued cultural institutions since the 1991 Soviet collapse. Virtually all museums in Russia are state-run, and some critics and cultural leaders have suggested that privatizing some could raise more funds and improve lax security and antiquated record-keeping.
The association voiced support for Hermitage director Mikhail Piotrovsky, who has faced calls for his resignation over the thefts and who has said that low pay for museum curators should be increased. The association acknowledged problems with security and record-keeping, but said a lack of money, not museum workers, was to blame.
"It shouldn't cast a shadow on the country's museum community," said Larisa Aksyonova, head of Suzdal Museum, in the ancient town of Suzdal east of Moscow.
Authorities have recovered 21 of the items stolen from the Hermitage and police have charged four people in the thefts, including the husband and son of a late curator; the thefts took place over several years.
President Vladimir Putin has ordered his Cabinet to conduct an inventory of all Russian museums.
Anna Kolupayeva, a Federal Culture Agency official, said Tuesday that it would take about a decade to complete a full inventory of the 79 million items stored in Russian museums and at least two years to conduct even a partial inventory check.
The Hermitage alone has an estimated 3 million items in his possession, however, and officials say only 153,000 have been recorded in an electronic catalog since inventorying began seven years ago.
News source: mercurynews.com


Print this news
---
Culture news archive for 16 August' 2006.
Culture news archive for August' 2006.
Culture news archive for 2006 year.