Culture news
Rock concerts have damaging effect on artworks
06.26.2008 07:17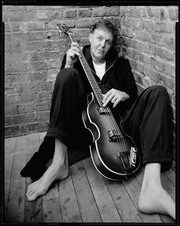 Russian researchers have warned that sound vibrations from rock concerts staged in the grounds of country homes are damaging works of art.
Examining how concerts by the Rolling Stones, Paul McCartney and others in the adjacent Winter Square have affected their collections over the past three years, researchers at the State Hermitage Museum in St Petersburg have come to the conclusion that every 10 concerts above 82 decibels add an extra year to the age of a work.
The Grabar Art Restoration Institute in Moscow is examining the preliminary findings of the three-year study.
Mikhail Piotrovsky, director of the Hermitage, insists that institutions across the world should be warned that high levels of sounds could shave years off an artefact.
"Early results say the level of sound in the rooms which look over the [Winter] Square cannot be more than 80/82 decibels. We are going to study this. I think it is a serious issue, not just for Russia," British newspaper The Independent quoted him as saying.
He further said that the concerts taking place in the grounds of country homes and galleries might also have been damaging buildings, books, and statues.
Piotrovsky recalled that he had entered into an agreement with the Rolling Stones to keep the noise down during their concert in Winter Square last year, to protect the 19th and 20th century works by the likes of Cezanne and Matisse housed in the palace's adjacent wings.
He even revealed that he was distressed when Sir Paul McCartneys concert in 2004 shook the window of the museum.
"The Rolling Stones concert was not over 85 decibels, which is quite loud. We have to concentrate the sound in a certain direction. We have our people measuring the sound during the concerts. If something goes over the limit then we can do something about it," he said.
"We have had some concerts that were terrible, with Russian rock groups. One or two concerts a year in the square is possible, not more. We understand it is a square but there must be limits. Five concerts of classical music are OK," he added.
Ernst Vegelin, head of the Courtauld Gallery in London, said that he would be taking a close interest in the Hermitage's work.
"We have double-glazing here and sound doesn't register in the buildings, but it will certainly be interesting to see the research. Vibration isn't good," he said.
The study is said to have implications for venues in Britain including Knebworth, Somerset House, and Kenwood.
News source: Thaindian.com


Print this news
---
Culture news archive for 26 June' 2008.
Culture news archive for June' 2008.
Culture news archive for 2008 year.