Culture news
Sweden's Jay-Jay Johnson looks to original influences such as Chet Baker on his most recent record.
12.04.2008 23:23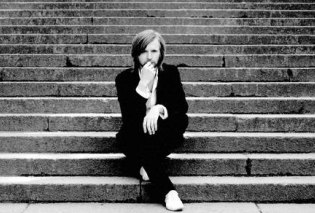 When Jay-Jay Johanson came to Russia for the first time in 2003, the Swedish crooner was backed by two men extracting loud electronic beats from two Apple laptops.
Having recently returned to his early, jazz-influenced style as heard on his new, seventh studio album "Self-Portrait," sees "Antenna," the 2002 electronic album he was touring in support of at that time, as a deviation from his main course.
"Today I would call 'Antenna' and [the 2005 album] 'Rush' side projects, [because] it's not the way I make my albums generally," said Johanson in a recent email interview, adding that he wanted to try different ways of arranging and producing his songs and let somebody else than himself produce the album. He said he had grown bored working with the same band on his first three albums.
"I even had plans to release these two albums under another name. There are some tracks on both these records that I'm proud of. Like 'Cookie,' 'Tomorrow' and 'Rush.' But as albums I call them side projects. [Last year's] 'The Long Term [Physical Effects Are Not Yet Known'] and 'Self-Portrait' are the natural follow-ups to 'Whiskey,' 'Tattoo' and 'Poison.'"
Johanson finds that the jazz-influenced arrangements and production fits his singing style and his type of writing.
"These are also arrangements where I trust my musicians' capability to improvise and their will to experiment with acoustic instruments," he said.
"I adore the accidents that occur. The noises that contrast the stable piano, etc."
It was jazz, specifically Chet Baker, that inspired Johanson to become a singer.
"Chet... hmm. I saw him live in 1984. It was marvelous," said Johanson. "I had never appreciated jazz before that moment. But seeing that sensitive man, shy, almost see-through, showing his weakness made such an effect on me. And it made me believe that I could also be an artist one day."
Describing Baker and David Sylvian as "my two childhood heroes," Johanson also cited Brian Eno, Riuchi Sakamoto as well as his later favorites, Nick Drake, Joni Mitchell, Lou Reed, John Cale, Nico, Tim Hardin and Linda Perhacs.
"But these artists are not important to me as a creator," he said."I used to be inspired, but now I try to create from my own source, straight from the heart. And from my diary."
Now Johanson attributes his stripped-down 2003 performance to the difficulty he had encountered trying to take "Antenna," recorded with assistance from German electronica experimentalists Funkstorung, to stage.
"Antenna was trouble to transform into a live show," he said. "That's why no instruments were played at the time. And I had to focus on some sort of visuals.
"Now it's, as it used to be before and after 'Antenna,' focusing on great musicians and hopefully good songwriting. We are the same people on stage as in the recording studio which helps to move the songs on stage."
Jay-Jay Johanson performs at Glavclub, 2 Kremenchugskaya, M: Ploshchad Aleksandra Nevskogo/Ploshchad Vosstaniya, Tel: 905-7555, at 8 p.m. on Saturday.
News source: http://www.times.spb.ru/


Print this news
---
Culture news archive for 04 December' 2008.
Culture news archive for December' 2008.
Culture news archive for 2008 year.