Printed from: http://petersburgcity.com/news/culture/2012/11/12/Polar_lights_film_121112/
Culture news, 12.11.2012 23:33
International Film Festival =Polar Lights= opens in St. Petersburg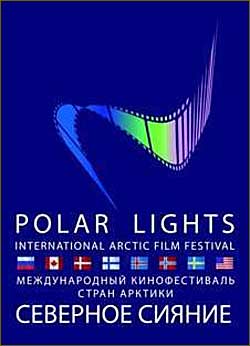 The "Polar Lights" International Film Festival is to be held in St. Petersburg, from 11 to 16 November. Earlier this festival has its "seat" in the city of Murmask in Russia's Arctic region but the authorities of St. Petersburg offered to the festival's organizers to move the festival to Russia's northern capital.
The organizers accepted the invitation and even decided to reflect the transit in the opening ceremony. We hear from Yuliy Malakyants, the festival's general producer.
"It does not happen often that a festival changes its location. This fact inspired us and we came up with an idea to hold the opening ceremony on the railway station in front of the monument to Peter the Great, the founder of St Petersburg. It will be announced that the train from Murmansk arrives and the festival guests will get off the train as if they arrived from Murmansk. Instead of red carpet we have a blue carpet with stars symbolizing the northern winter sky."
The festival guests will enter a conference hall – this is how the interior of the railway station will look like. However the opening ceremony won't disrupt the railway station's operation. The Polar Light forum is traditionally attended by filmmakers from eight countries which coasts are washed by the seas of the Arctic Ocean. These are the US, Canada, Iceland, Denmark, Norway, Sweden, Finland and Russia. The festival's main program includes 11 films, Makiyants says.
"In compliance with the concept of our festival we select films which carry a universal message to people. It is not 100% required that a film must be about the North although we always distinguish such films. We select only new films which were released this year of last year."
This year Russia is represented by two films "Siberia Mon amour" by Slava Ross and "Shopping tour" by Mikhail Barashinsky. They are very different in terms of genre and mood. The first film is a drama while the second is a comedy about Russian tourists who went to Finland.
Documentaries also have their niche at the festival. These films are screened in the non-contest program "Under The Polar Sky". Every year the festival also presents a retrospective of films by a filmmaker from one of the Arctic nations. This year the festival offers the retrospective of films by Fredrik Tor Fredrikson (Iceland). Also a selection of films screened at the recent festival in Tromso, Norway will be also screen in St. Petersburg. The festival in Norway is the largest film festival in Northern Europe. It has a 20 years long history. In comparison with the Tromso festival the Polar Lights festival is a child but a very promising one.
News source: Voice of Russia