Printed from: http://petersburgcity.com/services/apartments_for_sale
Apartment for sale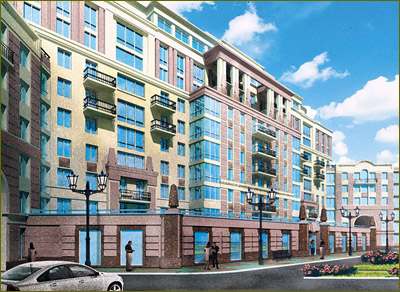 Purchase and sale of apartments in St. Petersburg
We are highly committed to our customers and do our best to satisfy their needs and make them feel confident with their decision to purchase while protecting their interests diligently.
When customers begin working with us, they are assigned a personal real estate specialist who will work closely with them from start to finish.
This specialist will represent the interests of our customers only; he or she will explain the entire purchasing process, answer any questions that may arise, consult on Russian investment and Russian tax questions connected to the purchase, search and show properties, negotiate on the customer's behalf to achieve the best price for the property available, check the history of the property and work diligently to organize the transfer of title in the safest and most efficient way possible including payment settlement and property handover.
Purchase of Residential Property in Saint Petersburg
St. Petersburg Russia is one of the most beautiful cities in the world and it is also Russia's Western most city. The town center is filled with beautiful pre-revolutionary buildings that are coming back to life with the city's improving economy. PetersburgCity can assist in the selection of a property that is right for you – whether it is one of the larger apartments in the Saint Petersburg city center or a smaller apartment in one of the quieter sections of town. We can also assist you with property selection, purchase, purchaser's rights protection, remodeling, receiving all the necessary permissions from the city authorities to renovate and property management and upkeep after the purchase.
Sales of Residential Property in St Petersburg
PetersburgCity can also assist owners in selling their apartments in St. Petersburg. Owners working with our firm are assured high profile advertising and maximum exposure of their property to potential buyers. We also strive to make the transaction as safe as possible, assisting with payment procedures and the legal transfer of the property title.
PetersburgCity guarantees secure settings between our clients
We draw Your attention to the fact that bargain implementation process is supervised by PetersburgCity Execution Management Department from the initial consultation to its completion.
To learn more, please contact us.