Apartments
Three-room apartment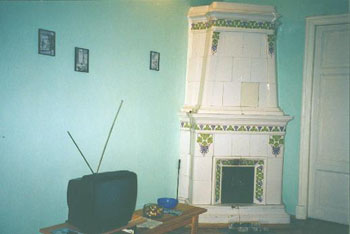 This a 3-roomed apartment on the Moika embankment located in the second building from the Isaak Square is one of the most spacious apartments which we lease. It is a big light flat on the third floor of 5-storey building. Entry is from the street. The apartment consists of:
3 bedrooms (29+24+15 sq. m.), with double bed in each room;
Kitchen (17 sq. m.);
Bathtub and toilet combined;
The apartment is equipped Satellite TV, VCR, Home-entertainment center, fridge, gas-stove, has necessary furniture, utensils.
Presence of two fireplaces in bedrooms makes this apartment especial.


Print version
---
Back to All apartments list